Lake Restoration takes pride in having been a leader in the pond and lake services industry since 1977. We've been making ponds and lakes safe and clear for more than 45 years, and it is of the utmost importance for us to be your trusted and experienced aquatic weed experts.
We take steps every day to ensure we meet and exceed your expectations by arming ourselves with top industry knowledge, innovation, and compliance. Lake Restoration takes ethical concern when dealing with environmental regulations, and we are always working on keeping up to date with policy and standards.
Our memberships encourage honest and responsible business practices while making your pond and lake weeds disappear.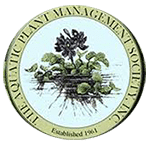 Aquatic Plant Management Society, Inc.
The Aquatic Plant Management Society, Inc. is an international organization of scientists, educators, students, commercial pesticide applicators, administrators, and concerned individuals interested in the management and study of aquatic plants. The membership reflects a diversity of federal, state, and local agencies; universities and colleges around the world; corporations; and small businesses.
The Better Business Bureau
The BBB helps people find and recommend businesses, brands, and charities they can trust. The BBB sets standards for ethical business behavior and monitors compliance.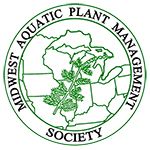 Midwest Aquatic Plant Management Society
The Midwest Aquatic Plant Management Society (MAPMS) provides information and assistance required by those who work with the unique ecological, sociological, economic, and regulatory concerns associated with managing aquatic plants in lake systems affected by exotic species, nutrient pollution, use conflicts and intense recreational demands.